The French have a very different attitude to certain foods than the British, and not just around snails, frogs legs and unmentionable bits of offal. Take the humble prune – in the UK it tends to cause a little sniggering and is mainly associated with its alleged effect on the lower intestine – and for most of us beyond early middle-age (as I like to consider myself) that memory is invariably of tinned prunes of uncertain origin as "black coated workers"!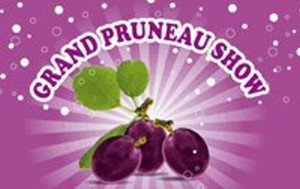 In France however, the Prune is celebrated as a delicacy and has its own Appellation Controllée in "Pruneaux d'Agen" from the area around the town of Agen (47 Lot-et-Garonne, Aquitaine). Furthermore a major French professional ladies cycling team is sponsored by the Agen Prune and proudly sport their racing jerseys which feature the noble prune. Considering how seriously the French take cycling, even womens cycling, that is some accolade.
Of course, gently cooked Agen prunes are deliciously different from the old tinned prunes. They come from a specific type of plum which is then slowly baked on the farm, so they retain a fresh fruity character without tough skins. They are an ideal complement to South West cuisine – duck and foie gras in particular.
Agen holds its annual Grand Pruneau Show from 30 August -  1 September 2013 which includes the inevitable Prune parade, concerts, markets etc – see www.grandpruneaushow.fr/
The website at www.pruneau.fr/gb provides tons of info and recipes (e.g Duck and Prune kebabs) as well as more photos of prunes than you could ever need!
The local wine is Buzet AC a region which produces some excellent Bordeaux-style reds (Cabernets and Merlot), dry whites (Sauvignon, Semillon) and rosé. It is an appellation dominated by the Cooperative, but this is a co-op with a good reputation and high standards. They produce several different styles – the "Lys" range in the elegant tall decorated bottles is excellent, albeit lighter in style than the "Tradition" or "Baron d'Ardeuil" wines.The Buzet wines website is at www.vignerons-buzet.fr