Cross-Channel Ferry offers:
The newest name on the short-sea crosssing MyFerry Link  is currently offering: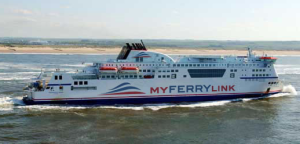 £29 each way between Dover and Calais any duration
£29 return day trips
Both fares are for a car and up to 9 persons. – click on the link below:
The company, which is owned by the French workers, sails ships which were previously under the SeaFrance colours.
MyFerry Link – Dover To Calais Ferry
Book Online Cheap ferries from Dover to Calais
_________________________________________________________
Brittany Ferries are offering 25% off selected cottage holidays in France throughout 2014.

Conditions Apply: Holiday must be booked before the 03 February 2014.
Save up to 25% on 2014 holidays in France